Part I Adding Nutritional & Functional Medicine
Part II How to Get Paid Well & Cash
Part III How to Get More Clients for Free
"So many providers are frustrated with not getting the results they what with their patients and more are struggling with getting paid for what they are truly worth.

I don't blame them.

As providers, we invest hundreds of hours of learning about medicine, but we don't learn much about how to get clients, increase our revenue, and grow a functional, integrative, or nutritional medicine.

In this mini-class, I will share with you the steps we took to fill out our schedule and increase our revenue to 7 figures."
Tal Cohen, an author, teacher, and the educational director of Regain Health Science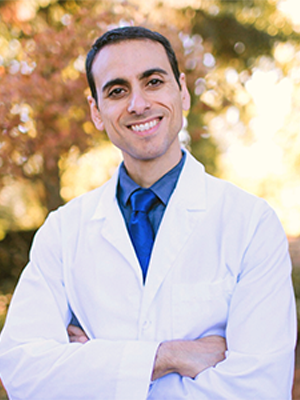 Tal Cohen | DAOM, MS-HNFM
Tal Cohen, DAOM, MS-HNFM is an author, presenter, and healthcare provider with 16 years of clinical experience. He owned and managed a successful clinic and is the author of several books and patient guides, including "Treating Pain and Inflammation with Functional Medicine: The Complete Clinical Guide" and "The Complete Guide to Removing Toxins & Improving Your Health." Tal completed and holds a Master of Science in Human Nutrition and Functional Medicine and a Doctorate in Acupuncture and Oriental Medicine.
Regain Health Science is committed to medical education that focuses on safe and effective treatment of chronic and inflammatory conditions.
Frequently Asked Questions
What is Functional Medicine?
Functional Medicine is a new form of diagnosis and treatment that has been developing from the understanding that external factors, such as diet, lifestyle, stress, and environmental exposure might lead or aggravate chronic diseases by changing our inner biochemistry and the expression of our genes.
Why Should I learn Functional & Nutritional Medicine?
Chronic diseases are the leading causes of suffering, disability, and death worldwide. Our Functional Medicine Certification Course was create for healthcare providers who are interested in improving their understanding of the triggers of chronic diseases and inflammatory conditions, as well as nutritional and herbal medicine and stress management and improve their clinical outcome.
What Will I Learn During the Functional Medicine Certification Course?
You will learn about the triggers of chronic disease, which lab tests to order, and how to build your own treatment protocols. The course includes immunology of chronic diseases, gut health, cellular function, anti-aging, women's and men's health, pain management, nutritional and herbal medicine, and how to get clients and increase your revenue with nutritional and Functional medicine.
Can Functional Medicine Training Improve My Clinical Results?
Our training is focused on evidence-based clinical application of nutritional and Functional medicine. We provide you with practical information about how to identify imbalances and triggers of chronic diseases and tools to guide your patients towards better health. All of the presenters have years of experience in integrative and Functional medicine. 
What is the company and course accreditation? 
We are committed to the highest levels of service and quality in medical education. Regain Health Science is accredited by the Better Business Bureau (BBB) and the course is accredited by The National Board For Health & Wellness Coaching.
What are the Minimum Admission and Graduation Requirements? 
This program is for healthcare providers only. These are the minimum requirements:Certification, degree, or license in the field of healthcare Previous education must include a minimum of Anatomy and Physiology course.  If you are unsure if your education meets the requirements, please schedule a short call below.
Are you a healthcare provider looking to learn new skills and increase your income?
Schedule a complimentary short (15 minutes) call to find out if our Functional Medicine Certification Course is right for you.